A puzzle game about finding words within a

squambled

set of tiles.
Coming soon to Android and iOS.
A New Kind of Word Puzzle
Spell words horizontally across each row of the grid. 
White tiles
can be shifted within their own row, but cannot be placed in a yellow slot.
Yellow tiles
can be placed into a yellow slot in any row. If a word is correct, all of its tiles will turn
green
. Turn every tile green to solve the Squamble!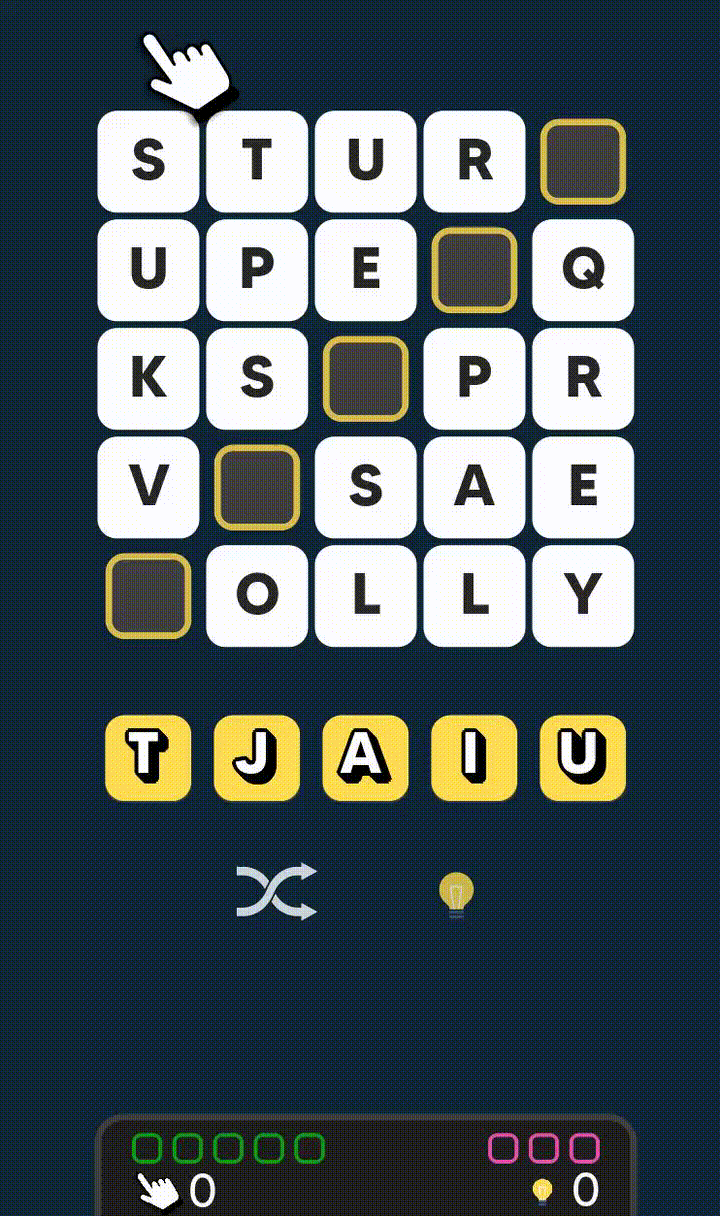 Most puzzles have bonus words hidden within the mix. Bonus words are actual valid words that are not part of the puzzle's solution. If you find a bonus word, all of its tiles will turn 
pink
. While all of the main words in the solution should be familiar to the average player, bonus words may be uncommon.
A new Squamble will be available every day! Keep coming back each day to challenge your brain and increase your
daily streak
. Share your stats with friends to show off how many words you were able to unscramble!